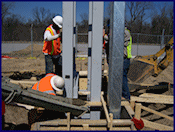 Precise Contracting has been delivering quality projects for the past 10 years. We are an equal opportunity/ non-discriminating company whose goal is to perform general and concrete contracting in a timely and professional manner. We pride ourselves in completing commercial and federal projects according to design specifications. We want our clients to be assured that Precise Contracting is here to satisfy their construction needs. We are different from other contractors because we are always accessible to our clients for continuous feedback.
We have the capability to perform single projects at a value of over 10 million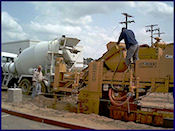 dollars. We are proud that we have completed over 60 projects with the department of defense. Over the past 10 years, we have provided a vast array of projects. We have established ourselves as a flexible company who is able to successfully complete a wide variety of projects with the highest level of integrity.